A short presentation: what you do now, and a small professional track record.

I am currently a Software Engineer at UiPath Romania and I work with web technologies. UiPath creates software robots – programs designed to automate repetitive digital tasks to allow users to focus on those that require creativity. Within the company I work with a team of extremely passionate people at the UiPath Orchestrator product, the program that allows the management of a large number of such robots within an organization.

Although I have been passionate about technology since high school when I've been participating in robotics competitions, I tried to take advantage of every opportunity to explore the passions that I could later turn into a career. The faculty has been a great support in this regard through the scholarships that it has made available to me and that I am proud to have obtained. Thus, in the 3rd year of my bachelor's degree (2017) I worked on a marketing project for U.S. Space and Rocket Center, Alabama, U.S. and in the fall of the same year we left for Japan to do a one-month internship focused on business etiquette and Japanese language at a 5-star hotel on the island of Okinawa.

Then, in my 3rd Year, I explored my passion for game development in my first full-time job at Ubisoft, and a few years later I took advantage of another internship in Japan at a company that applied artificial intelligence technologies to ensure safety in the field of industrial equipment.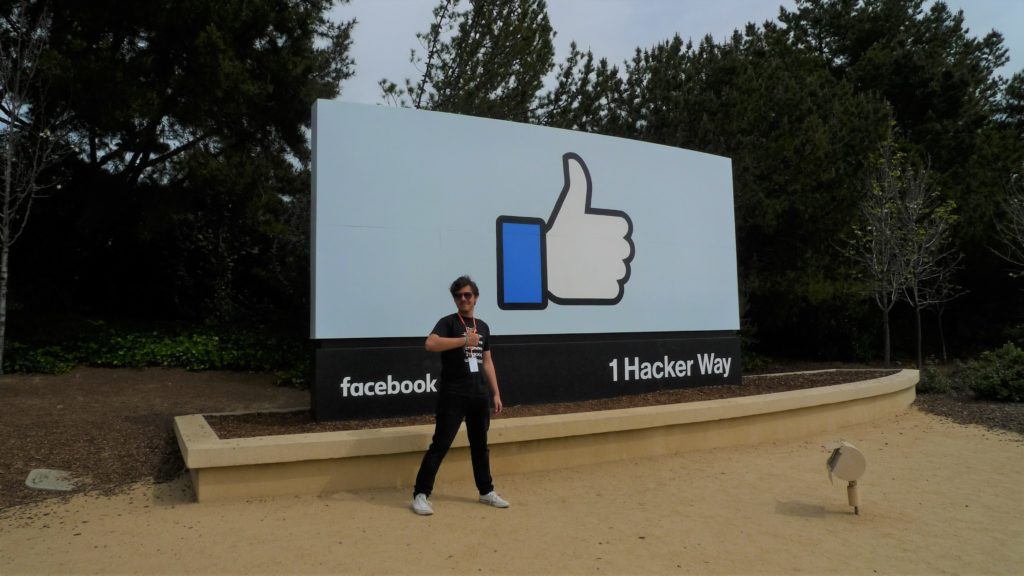 How did you come to study about Japan? What attracted you to Japan and the Japanese culture?

I was attracted to Japan from two perspectives:

– Robotics: Being passionate about robotics in high school, I also watched the sumo robotics championships and line-follower, prominent in Japan.
– And anime, with which I think most readers are already familiar.

Although I was initially drawn to pop culture, I was truly captivated after discovering the deeper aspects of Japanese culture: Ikigai philosophy of life, respect for everything around them, work ethic, Japanese traditions and arts, and how all of them are reflected in the language. I discovered the educational environment cultivated at CSRJ and, having the support of my parents to explore this passion, I started to study the Japanese language and culture consistently from the winter of the 11th grade (2013). The fact that I lived in Ploiesti was not an impediment and every weekend I commuted to Bucharest to participate in the courses and events organized within CSRJ.
What were the biggest challenges and personal achievements in the three Japanese internships or study experiences: Okinawa, Nagaoka, Fukui.

All three mentioned experiences came with their own challenges but also with valuable lessons.

In Okinawa I went on a one month-long internship at a 5-star hotel in the summer of 2017. It was the first time I was "on my own" in a country whose language I didn't know very well and when I wasn't discouraged by the fact that English was of little use to me. Here I learned to speak, to give up my ideal of speaking perfect Japanese and the fear of saying something wrong. Also here I learned on my own that the Japanese have a work ethic that tends to perfectionism – meaning that you, as a foreigner, bring with you a baggage of stereotypes based on which you can be easily labeled and that you have to prove that you are ready to make sacrifices, to be a team player and that they can count on you. It is not at all easy to gain the trust of such a team, but the moment you succeed and are congratulated for your efforts, this gives you a unique satisfaction. Perhaps the biggest achievement I left there with is that, although my professional work as a programmer is far from the hotel industry, it was one of the points on my resumé that caught the attention of all employers.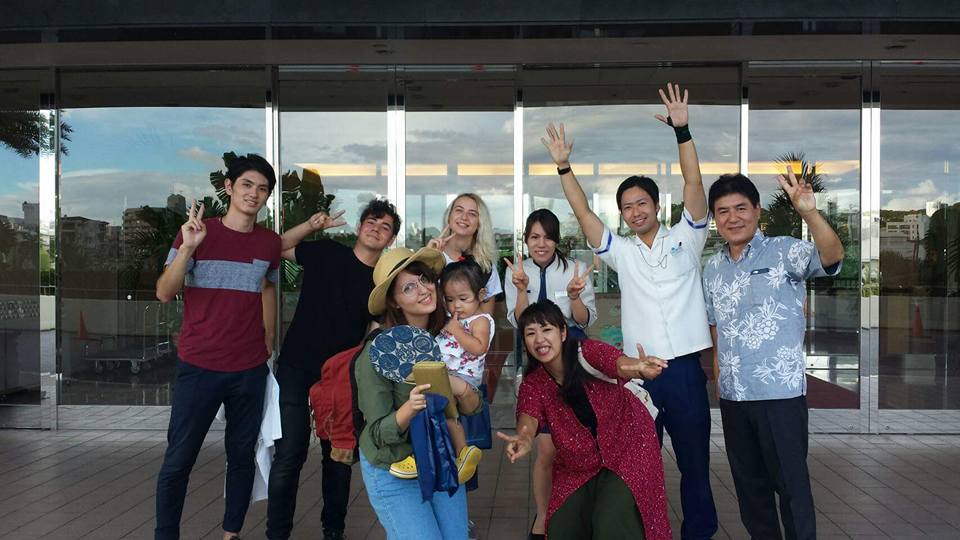 In Nagaoka I participated in a 2-month internship in the summer of 2019, this time as a Software Engineer with real-time video processing technologies and artificial intelligence. Nagaoka raised the baton to the next level, as here I needed specialized technical knowledge in Japanese to be able to communicate with the team. I had to communicate effectively what were the difficulties I faced, how I intended to address various issues and all other aspects related to my work. Nagaoka was a challenge in many ways, as the need to commute from my place to work, the strict work schedule, and the desire to maintain a balance between personal and professional life forced me to develop time-planning skills. with a shinkansen precision, and developed a strong discipline for me. Although the start was more difficult, by the end I managed to be appreciated for my contribution to the project, and my colleagues confessed to me that they grew fond of me and that they wished I could spend more time with them.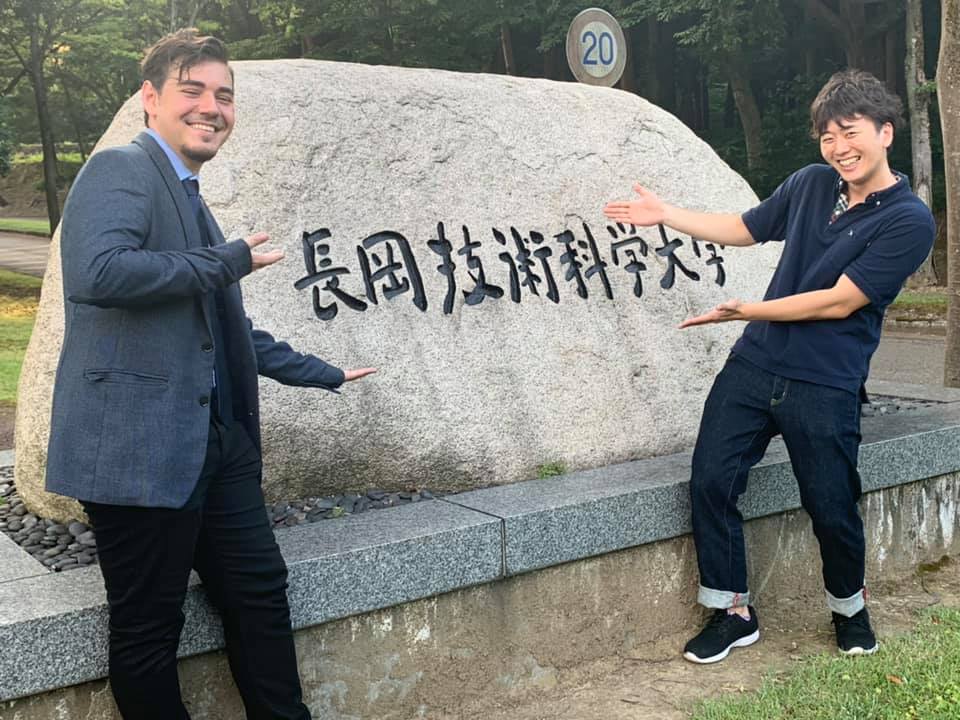 The most recent on my list of experiences with Japan is the semester as an exchange student at the University of Fukui since Oct 2019. I found there an extraordinary educational environment, supported by extremely passionate teachers and students from all over the world. The Fukui experience gave me an openness to the world, not just Japan, and helped me get to know people from all over the world: the United States, Mexico, Brazil, Taiwan, Korea, and many other countries. Being a research scholarship in the first semester of the second year of my master's degree, it was an excellent opportunity to work on my dissertation. I am also extremely fascinated by the arts and culture of Japan and the Echizen area near Fukui was the ideal host for my curiosity: I saw how washi is made – traditional Japanese paper, objects decorated with urushi – traditional Japanese lacquer, famous blades and knives of Echizen, and I learned to make soba – Japanese noodles – in a traditional workshop.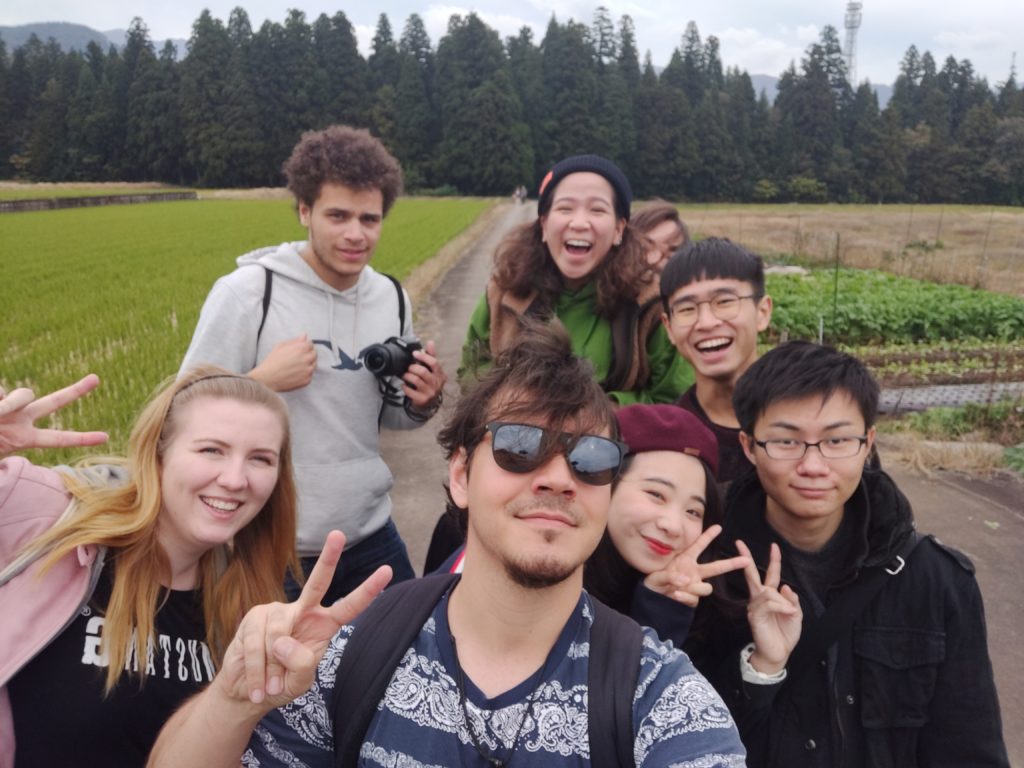 All 3 experiences have taught me how important it is to put passion into everything you do and that it takes a lot of consistency for visible results.
What did you like most about Japan? What are your dearest memories?

When you visit a foreign country you should definitely enjoy the wonders of the modern world that you can find in big cities such as high speed trains, the view that Tokyo SkyTree can offer you or the dozens of shops. who sell products that you can find only here. But for me it is extremely important to try as much as possible to experience the traditional and authentic culture and from this point of view I have some extraordinary memories:

The first of these memories would be the cultural trip in 2016 with CSRJ, when I first stepped on the territory of Japan. During that trip we spent the night at a temple in Takayama, a place that exudes a lot of calm and positive energy. It was also for the first time that I experienced an onsen and participated in a workshop of decorating chopsticks with gold in Kanazawa.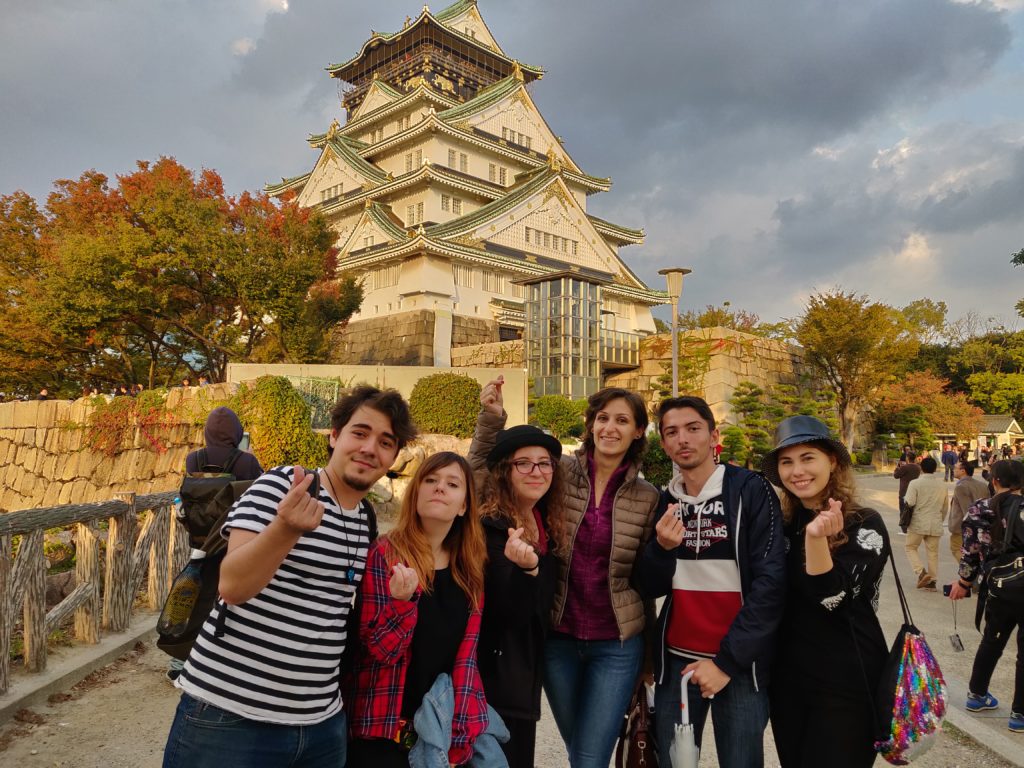 Then came the experience in Okinawa, where for a week I was warmly received by the family of my friend and internship colleague Tomofumi. For a week I lived with him, slept on the tatami, lived and ate like a Japanese man and participated in a festival with traditional dance moments, supported by members of his family.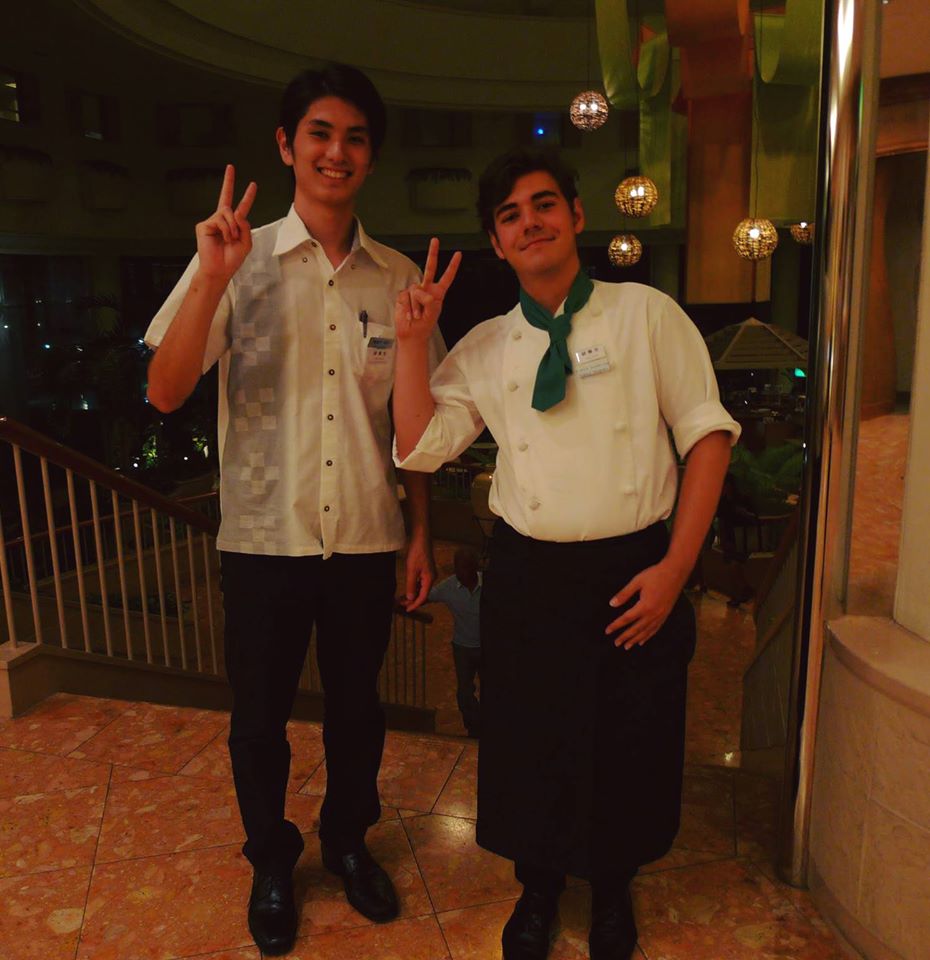 The most recent memory is with another Japanese friend I met in Fukui, namely Eisei. During the new year in Japan, there is no shortage of mochi, a traditional Japanese dessert that has recently enjoyed a lot of popularity in our country. I am also extremely grateful here because I was warmly received in the privacy of his family to participate in this tradition of mochitsuki (making mochi). We handled a huge wooden hammer with which we beat the rice and we all enjoyed the very delicious result.

I love all the moments I spent in the land of the rising sun, but these are some of the moments when I felt that I was breathing Japanese culture.
How do you think your experience at the Center helped you in terms of personal / professional development?

Ever since high school I resonated a lot with a quote from Thomas Huxley: Try to learn something about everything and everything about something. While I took on the mission of learning everything about something on my own, I relied heavily on DSA to experiment.

For me, the Center was a playground where I had the freedom to apply and develop my knowledge about whatever I was passionate about. In my first days as a volunteer, I took care of the center's website and contributed to the creation and establishment of an online presence. I learned how to organize an event and I took care of all aspects from planning, receiving guests, to technical directing and live broadcasting. I was a presenter, I sang on the gala stage with Japanese artists, I filmed and edited various artistic moments, and last year I edited and broadcasted the entire Haru Urara gala.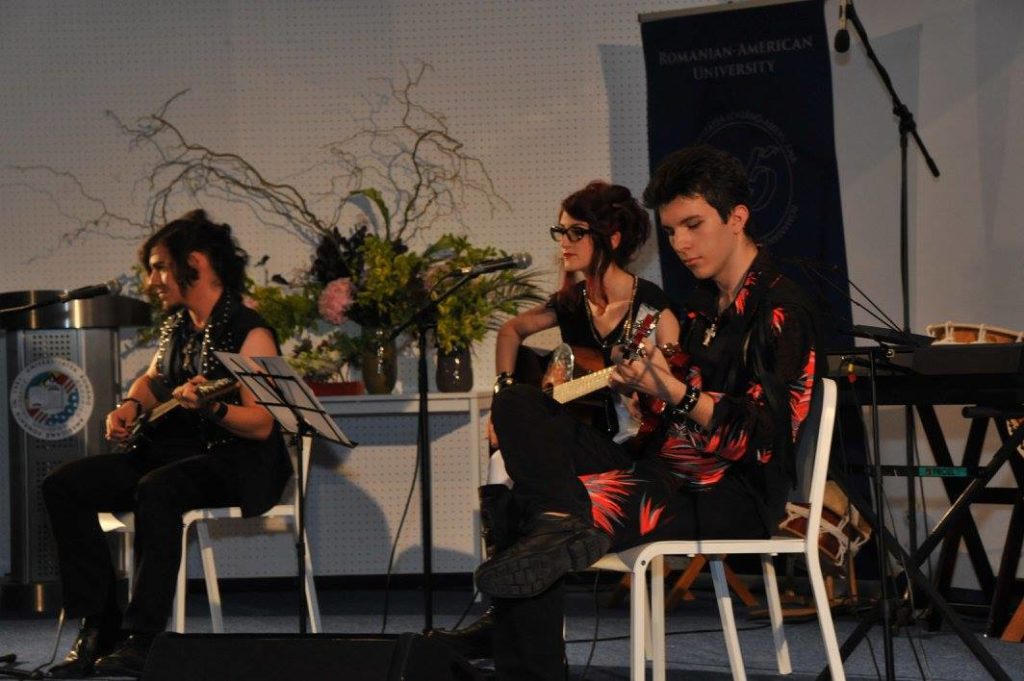 Through the center I had the opportunity to collaborate directly with the Embassy of Japan in Romania during my activity as a volunteer. My work has been appreciated every time and this year I had the honor of receiving a certificate of appreciation from H.E. Hiroshi Ueda, Japan's ambassador to Romania, for my support in making a video montage on the occasion of Japan's National Day.

Although it could easily hire teams of professionals, DSA always chooses to offer real trust and responsibilities to its volunteers, cultivating a special educational environment in which volunteers support each other, learn from each other and each from their own mistakes, and where your merits are recognized every time.

CSRJ was the place that helped me develop my skills and work ethic that I have today and that made me stand out in many contexts: and when I stepped into an interview room but also in less formal contexts .
What is your dearest memory of the Center?

A question that puts me in a very difficult position because every memory I have with the team at the Center is special in its own way. I took my first steps in Japan with the Center, talked about DSA in front of the students of a partner university and ended the tiring days with a relaxing visit to the onsen. I enjoyed the summer schools and the campfire evenings where we sang and enjoyed together. Every year at Haru Urara I looked forward to the difficult moments raised by the unforeseen, thinking with joy how satisfied we will be in the end that we managed together, as a team, to overcome all barriers and have another successful event. Along with the center, I stepped on the stage of the Haru Urara gala as a J-Rock artist, presenter but also winner of the Kazuko Diaconu award. Together with CSRJ, I enjoyed all my scholarships in Japan that I won and also here I learned to look at failure as a motivating factor.

Like the beauty of the starry sky on a clear night, I like to think that the memories I made at the center are beautiful in their number and because each has its own special light, different from all the others.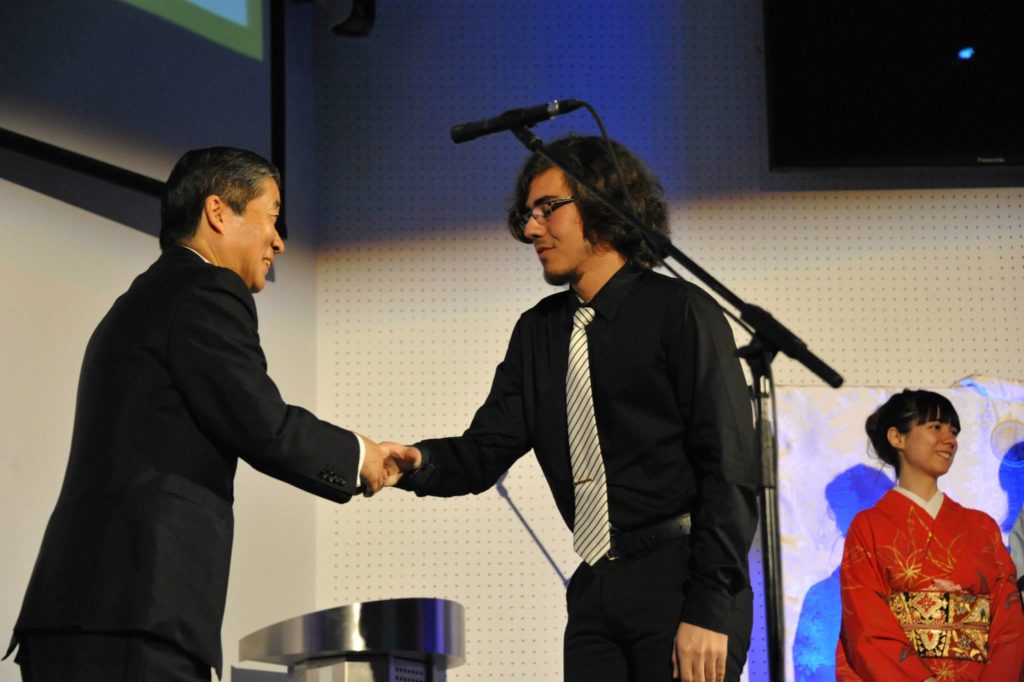 Finally, any wishes for the anniversary?

I wish that all members of the center's family to remain as energetic and dedicated, to be confident and to fight for what they want, and through their passion for Japan to carry the name of the center forward, both for themselves and for those who follow.

Happy Anniversary, CSRJ-AH!