A short presentation: what you do now, and a small professional track record.

Since March 2021 I have been working as a Global Corporate Education Consultant at Globis Corporation, in Tokyo, Japan. The company is known for Globis University, Graduate School of Management (MBA), where I graduated in 2019.

I could say that my professional history begins with my volunteering period at the "Angela Hondru" Romanian-Japanese Studies Center, from my first year of college (2011). The fascination for Japan has taken root since I started attending Japanese language courses at the Japanese Studies Center in the 2nd year of high school and reached its highest peaks during my 3-4 years when I volunteered at CSRJ- AH. (Together with the employees of the Center and with the other volunteers we organized cultural and educational events, we helped with translations and promotion). During the summer vacation of 2012, I received the opportunity from CSRJ to work as an intern at a company that sells wines in Miyazaki, Japan. The dream of living in Japan for a while was finally coming true.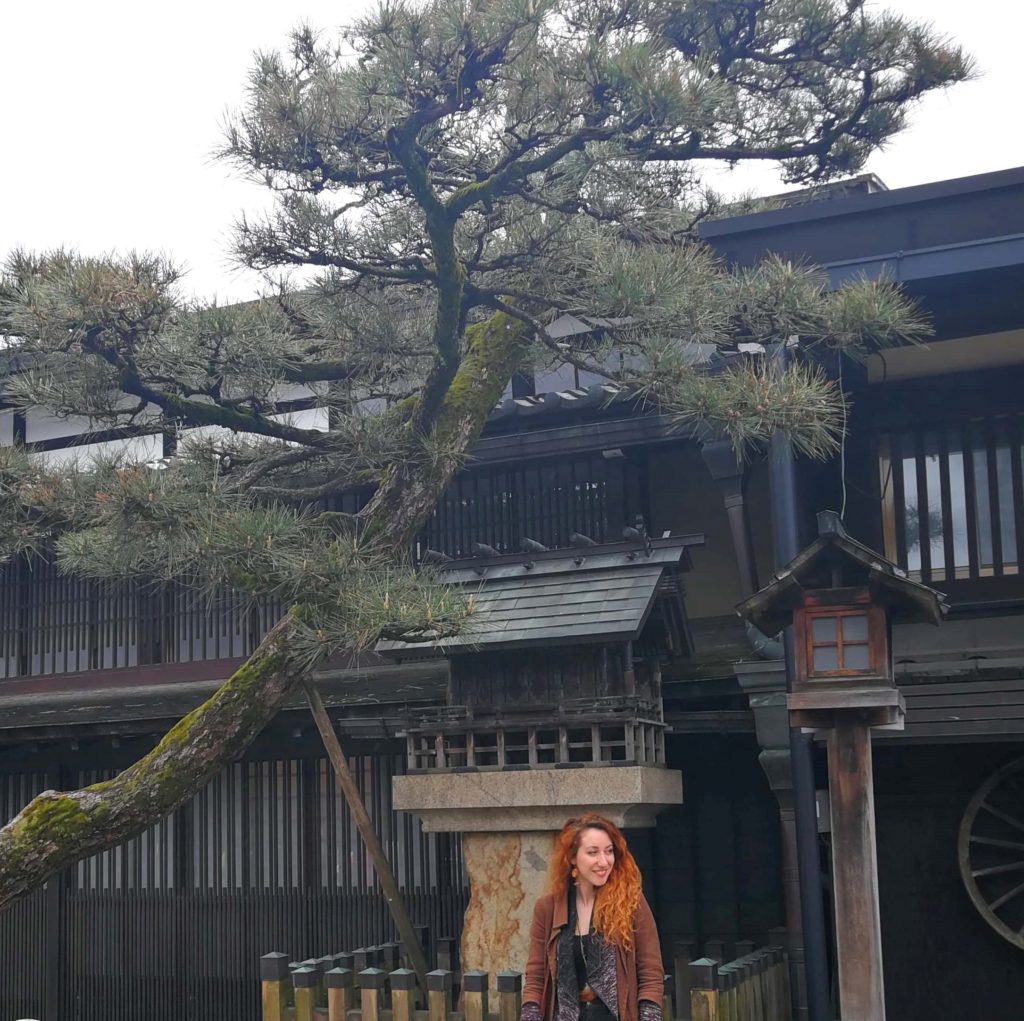 In the last year, as a student of the master's program in business at the Romanian-American University, I got a job at Bitdefender, where I worked for 1 year and a half as a Junior Account Manager – an experience that definitely helps me with my current job. Here I received the opportunity to participate in an IT fair in Tokyo, another interesting and useful experience.

Because I was thirsty for knowledge and change, I chose to leave the Romanian company and worked for two other companies. Then I chose to apply for the MBA program at Globis University and the MEXT scholarship. So I arrived in Japan again in 2018 and I haven't left since.
How did you come to study about Japan? What attracted you to Japan and Japanese culture?

In short, the traditional Japanese culture was the first incentive to study this language. As a child, I saw shows and movies about kimonos, samurai, Japanese houses and gardens and I noticed how different their culture is from everything I knew until then. Always motivated by curiosity, in the first year of high school (National College "Sf Sava" in Bucharest) I started doing Japanese language meditations, but as I mentioned before, the interest in this culture paid off when I discovered CSRJ-AH and when I started to participate and support the preparations for cultural events.
A few words about the Japanese experiences at the Center: the cultural program, the summer schools. What beautiful memories have you remained with?

I think this question is the hardest for me. Participating in probably all the events organized by CSRJ-AH from 2008/2009 to 2014/2015, it is impossible for me to choose just a few. I could say that the ones that had the biggest impact on me were the first events and summer schools, where I first got in touch with Japanese teachers and volunteers, and with their kindness and warmth. For example, one of the first events I attended was a theatre play about Amaterasu, the goddess who created Japan, and about Japanese legends. Another example that stuck in my mind is the first summer school (2009) where I had Japanese language classes, traditional events and games every day, with Japanese volunteers. On the 7th of the 7th month (July 7), we wrote all our wishes on a colored sheet of paper and hung them in a tree – part of the traditional "tanabata" festival. In another summer school, I listened in fascination to the story of the first Japanese-Romanian couple and how they overcame the obstacles of the last century to be together.

But I could not conclude this answer without mentioning the tea ceremony and the courses I attended every weekend for about 2 years, courses that were taught by a representative of the Urasenke school (tea ceremony).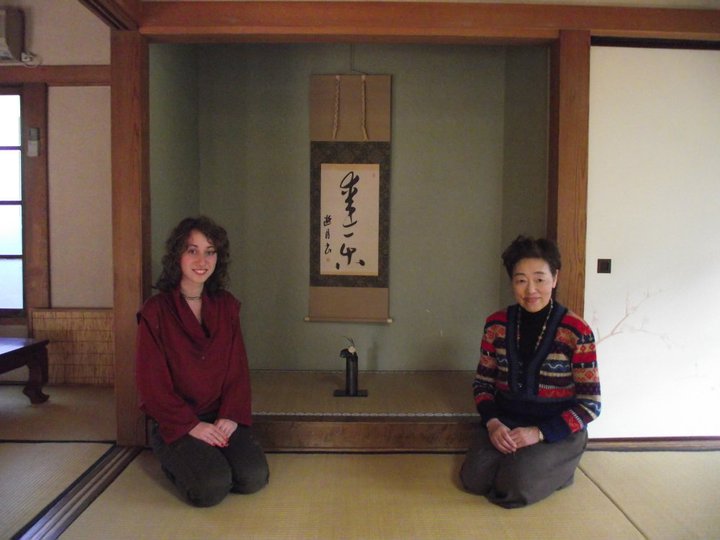 What is student life like in Japan? What about the employee life at a Japanese university?

As part of the MEXT program, for a semester I was a student at Tokyo University of Foreign Studies to improve my Japanese language skills, and the following year I was a student at Globis University, Graduate School of Management (Full-Time English MBA program). It was an intense program, where I learned a lot, not only about business and the rules of the capitalist world, but also about different cultures, with colleagues from 15 countries

Before working at Globis, I worked for 1 year for a fairly traditional Japanese company. I could say it didn't suit me, but I learned a lot about the written and unwritten rules in a Japanese company. I am currently happy where I work; I enjoy working in the educational field, to support the employees of the companies to develop professionally in order to create a positive change in the society. In addition, the company is flexible (especially for a Japanese company) and "foreign friendly"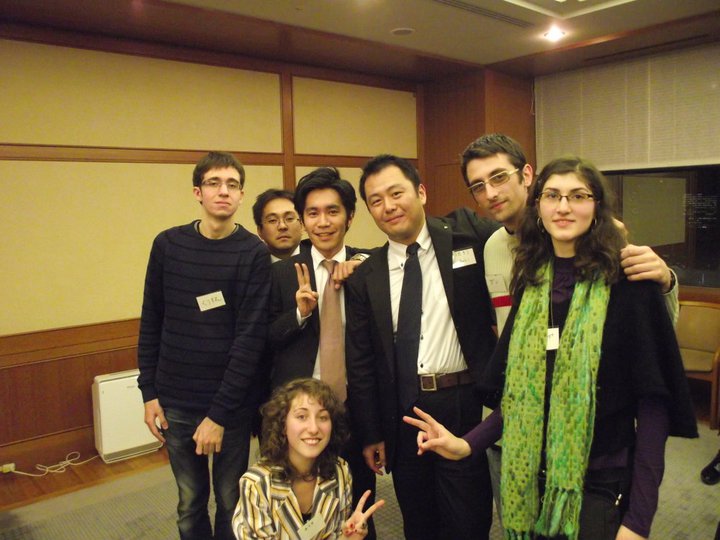 What do you like most about Japan? How did you adjust?

As a student I adjusted easily. Given that I have been a student with a scholarship in two other countries before (Erasmus, from the Romanian-American University, in the Czech Republic and Iceland), life abroad as a student agrees with me: changes, enthusiasm to discover new places, people, cultures.

At the first job, however, it was not so easy to adapt. Strict rules (meaningless most of the time), communication was not very transparent, and the few foreigners who worked there were considered outsiders. Problems that many foreigners feel. Another aspect worth mentioning here is that many of us live in the "gaijin bubble" * (some intentionally, some not). In Tokyo, being a "cultural and business hub", there are many foreign residents, and having similar experiences when we move here, it is much easier for us to relate to each other. And there is the aspect of the Japanese language. It is said that the more we advance in the study of the Japanese language, the harder it becomes – and I can say that it is true.

And regarding the question "what do I like in Japan", it is quite difficult for me to answer concretely. The things that fascinated me at first become normal over time, and I begin to consider them as self-evident (kindness of people, punctuality of transportation, street safety, Japanese food, etc.). But I suspect that what I like most after 3 years, especially in Tokyo, is the diversity, and not only of the people around me, but also of the places, restaurants, ways of spending free time, etc. (There is something for everyone.)
* gaijin = foreigners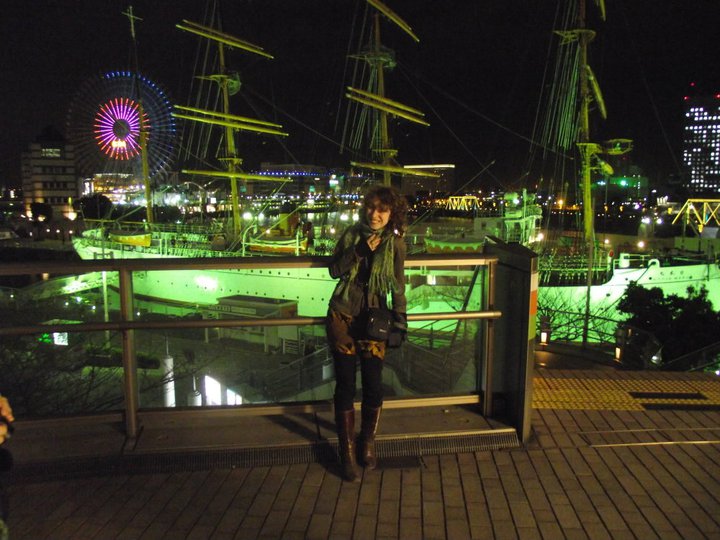 A few words about job hunting in Tokyo: what does it mean, what to do? How hard is it for a foreigner to find work in Tokyo?

The job hunting process in Japan is long and frustrating, especially for a foreigner. There are many steps and many intermediaries (eg recruitment agents) and most of the things happen in Japanese. From what I have noticed around me, the only foreigners who do not know Japanese, but who have found work are professionals in finance or IT. Another important aspect is networking (it matters a lot who you know and the impression you make). Personally, I got my first job through the university, and my second through networking and making a good impression.
What is your dearest memory of the Center?

I lied earlier: this is the question I find the hardest to answer. But I will choose the first participation in the Cultural Program of the CSRJ in Japan, which was possible due to the generosity of the Center. In 2011 I won "Best Student of the Year" and the award was a trip to Japan. Besides being the first time I flew, I was so excited that I couldn't sleep at all. I can't just choose a moment; I was like a child who discovered snow. I was fascinated and I took pictures everywhere with random Japanese people (now that I think about it, it's a little dubious and a bit rude).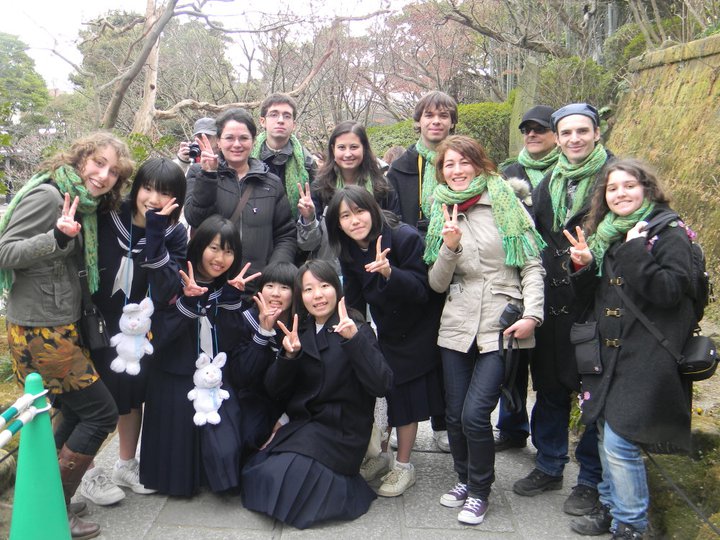 Finally, any greetings, for the anniversary?

I am very happy to see how the Center has been growing from year to year: from a few Japanese language classes, to hiring Japanese professors, to collaborating with universities in Japan and to fulfilling students' dreams of living in Japan. And I am among those for whom the Center has fulfilled its dream, and not just once. The dedication and passion of employees and volunteers is boundless. Besides all the support on this path of learning (about language, traditional culture, movies, pop culture, business environment, and much more), to get to Japan and to nurture my fascination for this culture, the Center has always been a second home. I met people who helped me grow as an adult. In addition, all volunteers were considered part of the family, and their voices were heard. I am very grateful that I have been part of this family for many years. Last, but not least, it was all fun and laughter! To many happy and productive years as possible!